Full-day horseback Chianti tour and castle visit for proficient riders
Florence Country Life is proud to introduce this full-day tour aimed at medium to expert riders. This immersive experience combines a 3 to 4-hour horseback ride through the scenic Tuscan countryside, with arrival for lunch at an ancient castle of Medieval origins in the Florentine hills, now operating as a wine estate under the ownership of one of Italy's leading wine-making dynasties. After pick-up from downtown Florence in a private vehicle, your chauffeur will take you to our riding center. During the approx. 30-minute drive out of town, you will pass through picturesque countryside.

From the stables, our horseback guide (or two guides for larger parties of guests) will take you along country tracks through the 300-hectare vineyards of the Frescobaldi family in the Chianti Rufina area, 25 km east of Florence. Depending on the riding skills of the participants, we can trot and gallop along the way, with the outward ride taking approximately between 1h30 and 2 hours in the saddle.


Upon arriving at the picture-perfect medieval Castle of Nipozzano or at the medieval Castle of Trebbio (at Florence Country Life's choice), both surrounded by manicured vineyards spreading as far as the eye can see, you will have a couple of hours to enjoy a private visit of the ancient castle rooms and the adjoining hamlet, followed by a guided tasting of 3 wines (two reds and a white) and a tasty Tuscan-style light lunch.

For many years, the the noble families of the owners have been welcoming visitors to their villas and castles, aiming to provide guests with a top-notch, unique, unforgettable, and timeless experience combining historic properties, world-class wines, traditional Tuscan cuisine with locally sourced produce, tailored services, and the unmatched beauty of the Tuscan countryside.


Castello Nipozzano and Castello del Trebbio are among of the most representative historic estates, and where the two families have chosen to house their own collection of great wines, expressions of unique terroirs. Please note that should you wish to purchase some bottles from the estate shop, your chauffeur will be on site to collect and transport them for you. Larger orders can also be shipped to your home address by the Estate.
To wrap up this memorable day, another pleasant 1h30 to 2h horseback ride will take you back to the stables, and from there your private vehicle will drive you back to the starting point in the city center by late afternoon.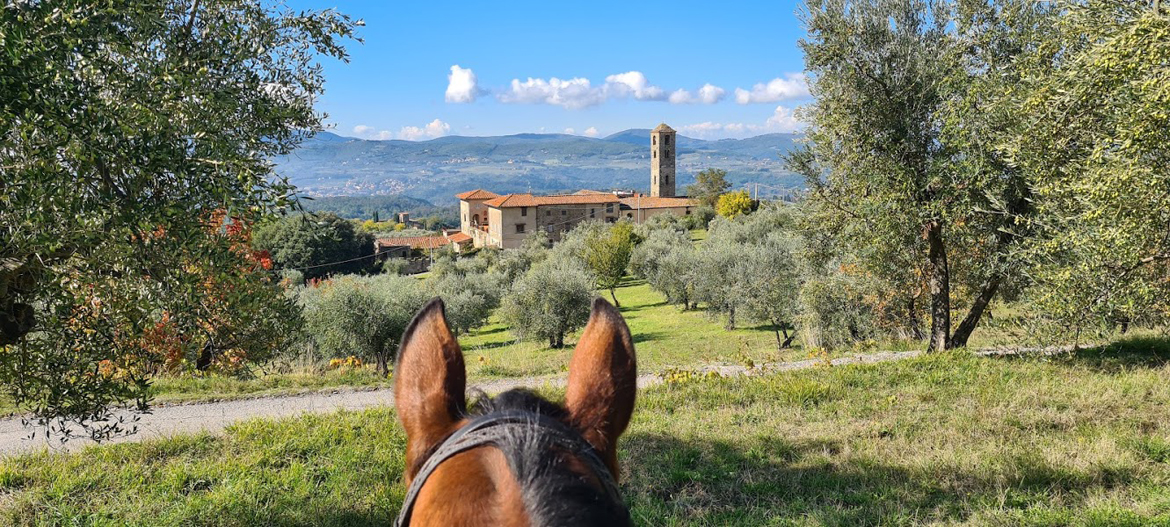 FROM 330€ PAX

1 day